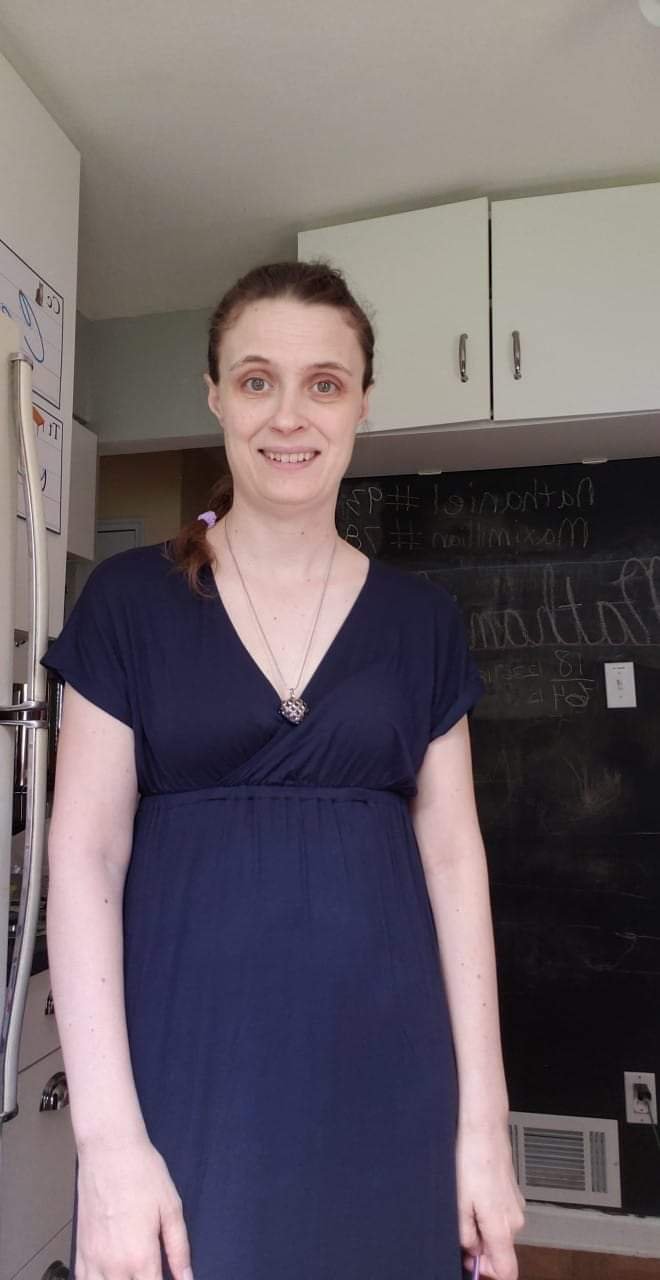 This is what I wore today. A navy maxi dress. 🙂
Today we sold our beloved Maya the Minivan and purchased Zephyr the Minivan.
Zephyr is a Chrysler Pacifica Hybrid. That is why you see her (or is it a he?) with a power cord. The car is smarter then I am. Tons of safety features. Huge glass roof, entertainment system with an "are we there yet" button. The car will park for me both perpendicular and parallel. Like I said, smarter then I am. It is fun to drive and VERY quiet, even in gas mode!
The van is named Zephyr because Max thought it was like a cloud on the road… Zephyr therefore came to mind shortly thereafter. White wasn't my first choice of a color, but I am sure it will grow on me. Brown wasn't my first choice either for Maya and it grew on me. 🙂