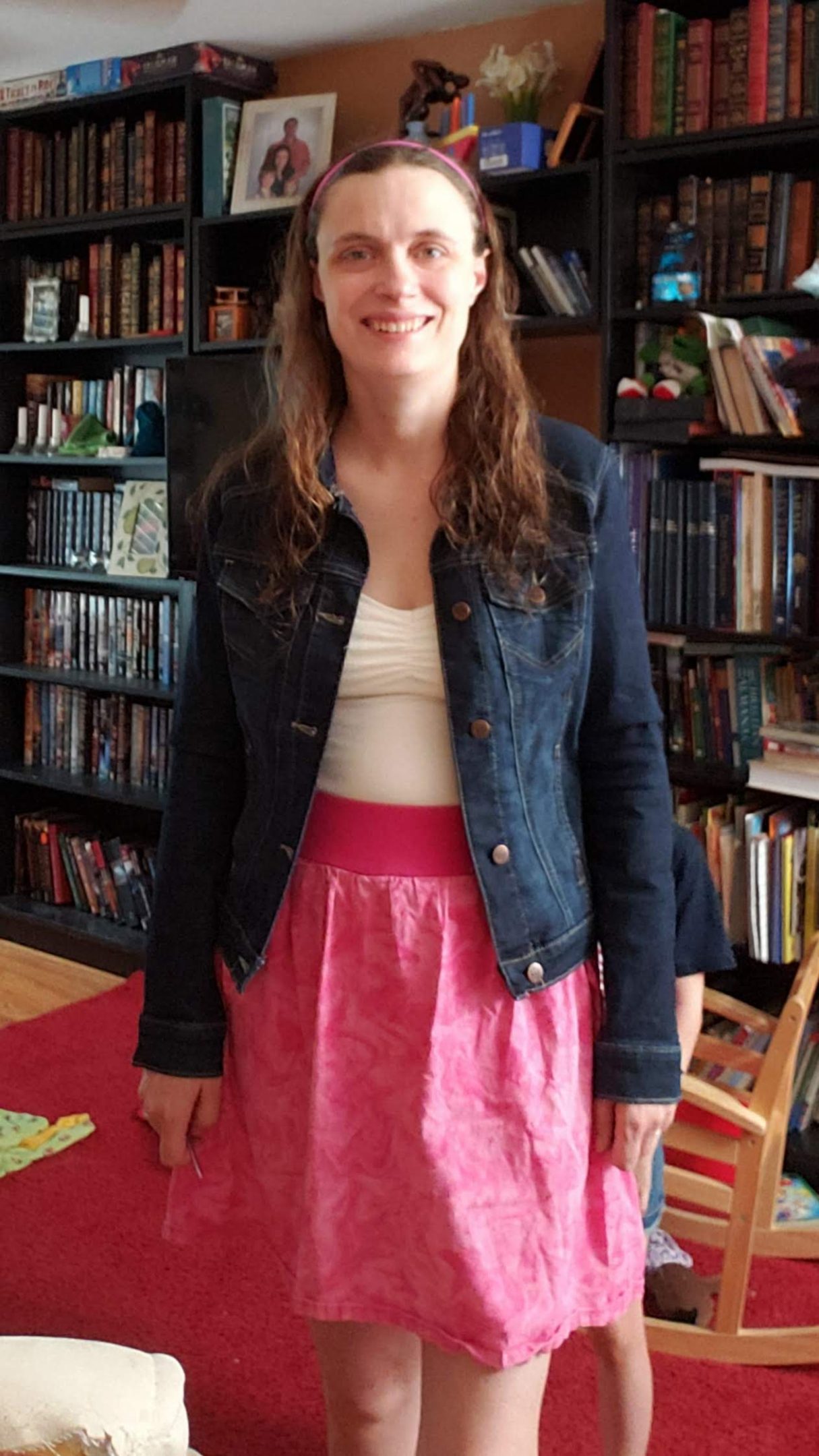 Here is yesterday and today's outfit. I really didn't do anything yesterday other then run around from a tornado warning. Yes you read that right, we had a tornado warning. I had just got to where the boys have swim class and it was lightening everywhere around us. The boys didn't want to go to swim class but I was able to get Max to go inside to see if there was even going to be class. There was, but Nathaniel refused to get out of the car. Not wanting to force him, I proceeded to drive home only to get an tornado warning on my phone, not 3 minutes later. Made me thankful we were not in the metal building during a tornado threat! However now we were DRIVING in said threat.
It was heavily raining the whole way home. Tony called me and was talking about near blackout conditions… that I wasn't experiencing. So onward I went. I got home just as the warning expired. Eventful night to be sure… but not one that I actually went anywhere.
Today I have been focused on finding an excercise routine that would work for me. I found this and thought I would do it this morning. I am sore now. I feel it in my legs especially. I wonder how I will feel tomorrow. Yikes!
So then I went looking for something different. I was told of this website. I think I am going to try their 3 day flexibility challenge. It is completely free and seems more my speed… at least for now. I will post how I do.