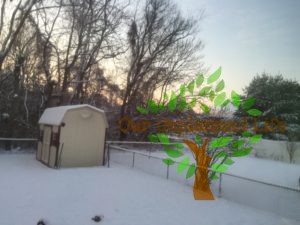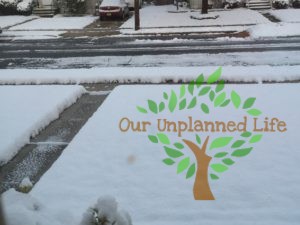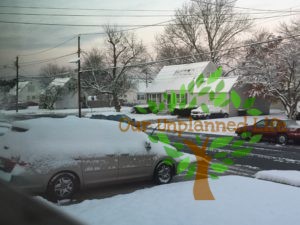 As you can see it wasn't a ton, and it was definitely wet but it was snow. 😀
The children had fun in it.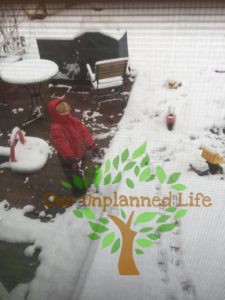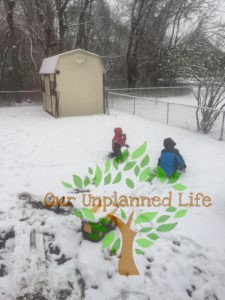 I stayed safe and warm inside. 😀 It was all so pretty though!
In other news, we got a new tv. Nathaniel broke our last TV in July. So we went back to the tube tv that I got when I graduated college. We currently have both TV's in our living room. We figure that the kids can use one and we can use the other. I am not sure that I entirely like this arrangement, but until we get the screen protection for the big TV I would rather it be this way.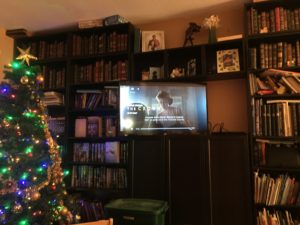 I have a few photos that are sort of randoms too: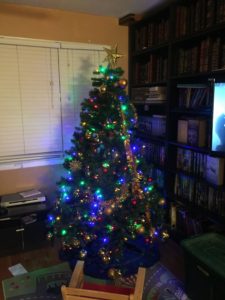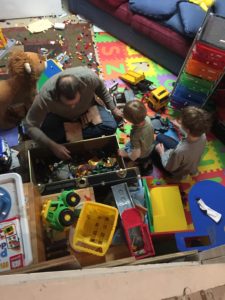 Finally I have a little story, when Tony and I had our first date, neither of us knew that we were on our first date till it was more or over. Well on this non-date date, we went to Grand Central Station in New York City and ate in the concourse level where there were a lot of little eateries. Back then (as I have been recently and it isn't there) there was a Junior's Cheesecake place. This is where we went. Juniors is in Brooklyn and has been around for a long time.
Well, when we got married I had to have Junior's cheesecake at our wedding, so I decided to make it a cake that we would cut, and the bridal party would have that while the rest of the guests got cheesecake from the hotel (we were told it was also divine). This poor cheesecake barely made it to the wedding. Tracking had it going from NYC to Philly and getting stuck, then finally making it to Boston when it got stuck at the airport before finally making it to our hotel. The snafu of our wedding day I guess… though the 27 inches of snow didn't help any of this.
So you can imagine my surprise when I was looking through our local grocery ad and I see this: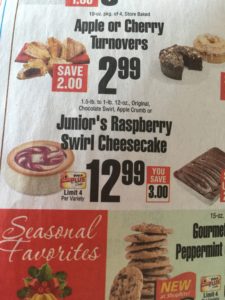 Who knew they branched out and now can be in my local store! Wow!