I had grand plans this week to update the blog twice. Nope that didn't happen. However this is way better then I had been doing so I shouldn't be too hard on myself.
I don't get it. I have other proof that they have grown. Must be their shoes or something.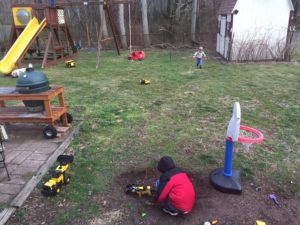 Nathaniel's baseball game was canceled for this week due to the 24+ hours of rain that we have been getting and are still getting. This makes tomorrow easier but still a bit sad. 🙁 No word yet on when it will be made up.
I do have video of Nathaniel doing his practice though!

Well this is our week in a nutshell. I hope you enjoy it!