That doesn't mean we haven't had fun though. 🙂
Just to recap. We are (hopefully) almost done with our home study to foster to adopt a girl (maybe 2). In February we had a class that we needed to take that was twice a week at night. When we were about to finish that class, we had a meeting with our Resource Worker who told us that we either had to move our bedroom to the office, or stop the process. We elected to move our bedroom. This has sent us on a MONSTER reorganization (which was JUST done as we knew we needed to do things to get licensed) and getting creative with different things. Pretty much all of our spare time was spent researching things that we needed or actually doing this. We still have a couple of minor things to do still but I think we will be done, done this weekend. At least now I can say that my house is clean… something I really hadn't seen in about a month. Yeah it was really hectic here!
So now I have a backlog of photos and video to post… which is never fun because then it becomes daunting just to start that. Hopefully this post will catch everything up and now that our bedroom is the office, that will mean I can post more often! 😀
The last time I posted photos or video was February 6. So I am going back to that date.
LOTS of video…
Max swimming February 7, 2017

N swimming (same day)

Nathaniel swimming February 23, 2017

February 25, 2017 Nathaniel's first time at baseball… yes I wish I could string these all together in one video… need to work on figuring that out.

March 2, 2017 Nathaniel swimming

Max ice Skating March 3, 2017

Nathaniel with baseball March 4, 2017

March 7, 2017 Max swimming

Nathaniel singing at church March 12, 2017

March 14, 2017 The boys playing in the snow.

Now photos…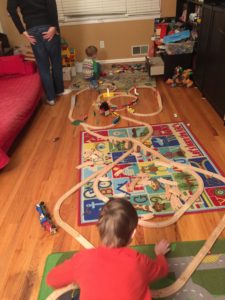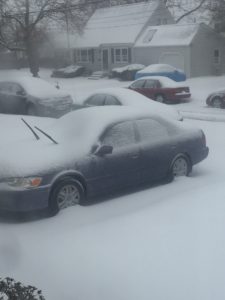 This last snow storm was brutal! I went out to dig out the minivan the next day and I needed a rubber mallet to break the ice on top of the snow to get it off the van! Certainly something I will not forget!
Well there you have it you are all caught up. I have an appointment with the Resource worker in about an hour and hopefully we will not need to move things around again.