Okay, yes I had to switch themes on the blog again. I really don't like doing that as it confuses many people but I had to. I honestly had think a bit on how to login today as the theme changed without my knowledge and it took away my ability to log in! A bit of inside baseball here, when I change themes it normally is a huge deal. Because I will find a theme that I like, then I will plug it in and EVERYTHING gets messed up. So then I try to fix up the messed up bits, and if I am lucky it will work. If I am not, then I have to start all over again. Today, I ended up plugging in 2 themes till I got one that worked like how I liked. 😀 The good news is that this theme will allow me to add photos in a rotating banner at the top. So that should be fun as the year progresses. 😀
Okay on to our Christmas and 2 week silence. We had a busy time. So busy that I actually made a video talking about it a bit:

So as you can see we have been busy with kitchen remodeling and I have been working on my bullet journal. Tony has even got into bullet journalling but his is only black and white and no drawings in his. I find that mine is VERY relaxing and a good way for me to decompress from the day.
Kitchen Remodel
The kitchen remodel was fun and challenging. I told Tony it was interesting waking up at about 7:30, eating, getting work on the kitchen, breaking for lunch sometime in there, finishing up the day, then being COMPLETELY exhausted by about 7:00 pm. Clearly we do not normally do manual labor like that! However it was very rewarding. We LOVE our kitchen now and think that after this summer when we do the floor and the rest of the cabinets it will be our favorite room in the house. It is amazing what you can do with a bit of creativity, hard work, and (so far) about a $1000.
Here are some photos of the process: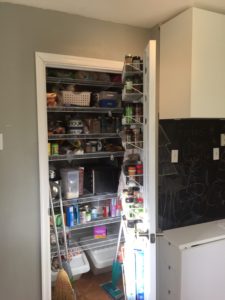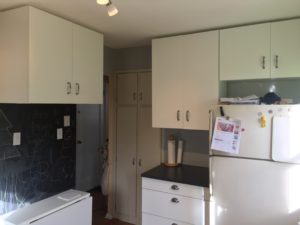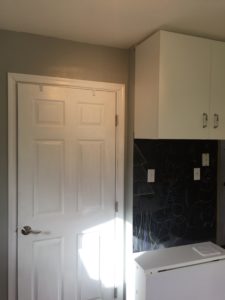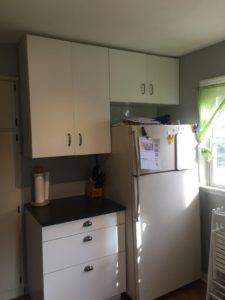 As you can see it was a big job. The cabinet install wasn't bad. Build the box, hang a rail on the wall. Put box on rail. Hang doors on box. Put in hardware.
Life outside the kitchen:
Time lapse of play in the backyard.

Nathaniel wanted to put a star on the tree… A star fish.

Max singing in German… sort of. This was taken January 7, because of snow on the day that the Christmas program was suppose to be.
Part 1

Part 2

Time lapse of the boys playing in the snow January 7th:

I really like using the time lapse. I think it gives a flavor of what they are really like without a 30 minute video. While I am sure that the grandparents would like the 30 minute videos, most people wouldn't. So I plan to do more of them in the future. Let me know what you think.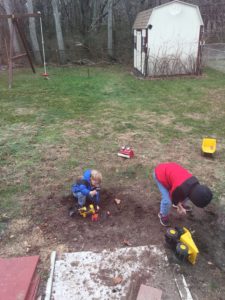 Ignore any commentary on here but really, this is just one tree and no excellerants.

It was about 2 degrees outside so sorry it didn't start at the beginning. Next year we will get all of it. 😉
Our new coffee maker is a Nespresso Vertoline Evoluo. We got a great deal on it as they were discontinuing red and that is what we wanted. 😀 The cartridges are aluminum and are recyclable. You can only get them from a few places though. 🙁 However you only have to handle the cartridges when you put them into the machine. When you take them out, you just open the lid and they slide out and into a collection bin. Cool! It will do espresso and normal american coffee. 🙂
Well that is all for now. I am trying to take more photos and video's everyday. Hopefully that will translate to more everything in the coming months!