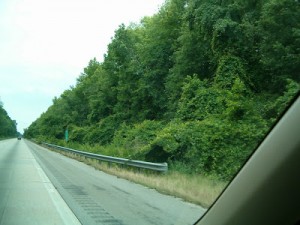 Well this picture is the best one I have of Cudsue. Cudsue is a vine that grows on anything. This picture shows it all over some trees. It was taken in South Carolina and at about 60 mph. Ha ha!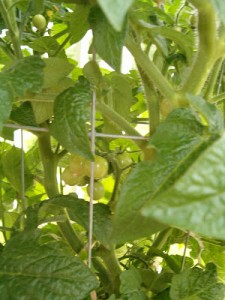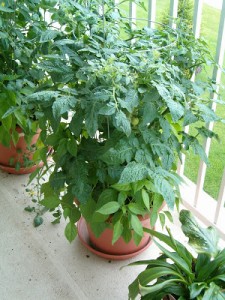 And this is my Grape tomato plant and my peppers.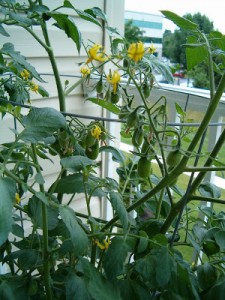 And this is my other tomato plant and peppers.
As you can see everything is growing well and getting huge! Lupron is going well and I am getting moody. Poor Tony!
That is all for now!
Jennifer