This is in New York outside Lake Placid.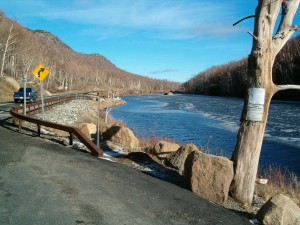 This is Lake Champlain looking at Vermont.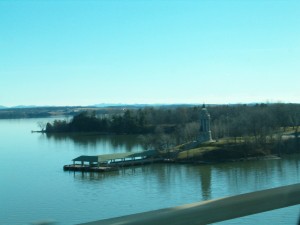 This is the Trapp Family Lodge, in Stow, Vermont. (Trapp Family is what the movie/play Sound of Music is based.)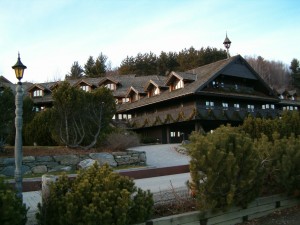 Hello,
Well I decide to include some of the pictures that we took while on our trip. I hope you enjoy them. We have went back to church on Sunday. Which was weird to me since I haven't been there since June of 2006. Since then I have decided to go to church everyday and that is what I have been doing. Mass in the morning is different then on Sunday. It is VERY quick and normally only last about 30 minutes. Today they didn't even have a sermon! I get the feeling that it is a bit rushed and routine. Which to me is sad.
Other then that not much is happening here. I have felt like someone put me in the middle of a gigantic frozen lake and I am just sliding everywhere. I walk around kind of dazed and confused. That is one of the reasons why I am going to church everyday now. I need some direction. I have tried to get back to my prepregnancy diet that I know I need to be on to have more children but I don't think I am 100% ready for that yet. Also I find myself doing things that don't really need to be done but I am making them big deals so I am getting them done. For instance I have had a sewing machine that hasn't worked since we lived in Cambridge. I took it in the other day and it was determined that it will cost about the same amount to fix it as it would be to get a new one. I haven't thrown it out yet as I feel weird doing that when I don't have a replacement, yet it doesn't work so I don't need it, and I am questioning how much I really need a sewing machine all together now.
Tony's parents are coming out tomorrow for 4 days. Perhaps I will be able to write something about that in a couple of days.
That is about all the news I have for now. I will write more if I think of something.
Jennifer